Come in, sit down, and relax.
Enjoy time with friends and family and leave the mess to us!
A coffee company making not only great coffee but making a difference in the lives of veterans. Veteran Roasters Coffee empowers veterans by giving them opportunities to develop specialized skills and competencies in the coffee industry; many times changing the trajectory of their lives after service. The more coffee consumed the more veterans receive an opportunity.
Buy a cup of coffee from us and change a veteran's life!
STAY UPDATED
Keep up with with what's new with Chicken 'N The Egg. Sign up for our newsletter and never miss out on any specials or new food offerings.
Fort Walton Beach is known for its white, sandy beaches and tourist-friendly environment. And while Fort Walton Beach is not huge, it has plenty to offer for a day or weekend of fun and adventure.
And after you have had a chance to venture out, make a trip to our restaurant.
Do not settle for a dollar/value menu dining experience when you can fill up on healthy entrees that will make your taste buds beg for more!
Come in, enjoy an amazing breakfast or lunch in a family-friendly, safe environment where we'll remember your name when you come back.
Our menu is full of truly southern entrees that are sure to fill your bellies and leave you satisfied. We serve breakfast, lunch, or dinner all day, every day so you don't have to get up at the crack of dawn if you don't want to.
Bring your friends, bring your family, bring your appetites.
YOUR SAFETY
We Want You To Come Back!
OUR HAPPY CUSTOMERS
Pensacola
While getting my truck serviced, we went down the road to Chicken 'N The Egg. First time visiting since it replaced the old shop. Place was bright and open, service was excellent (shout out to Jasmine!) and the food was
Read More
Fort Walton Beach
Their chicken has to be some of the best I've ever had. You have to try these for yourself!
Pensacola
This is my first time making a post on this page but with the fantastic experience I had today at Chicken 'N The Egg on Pensacola Blvd, I couldn't let this review go unknown. Here's a back story, my grandmother's
Read More
Pensacola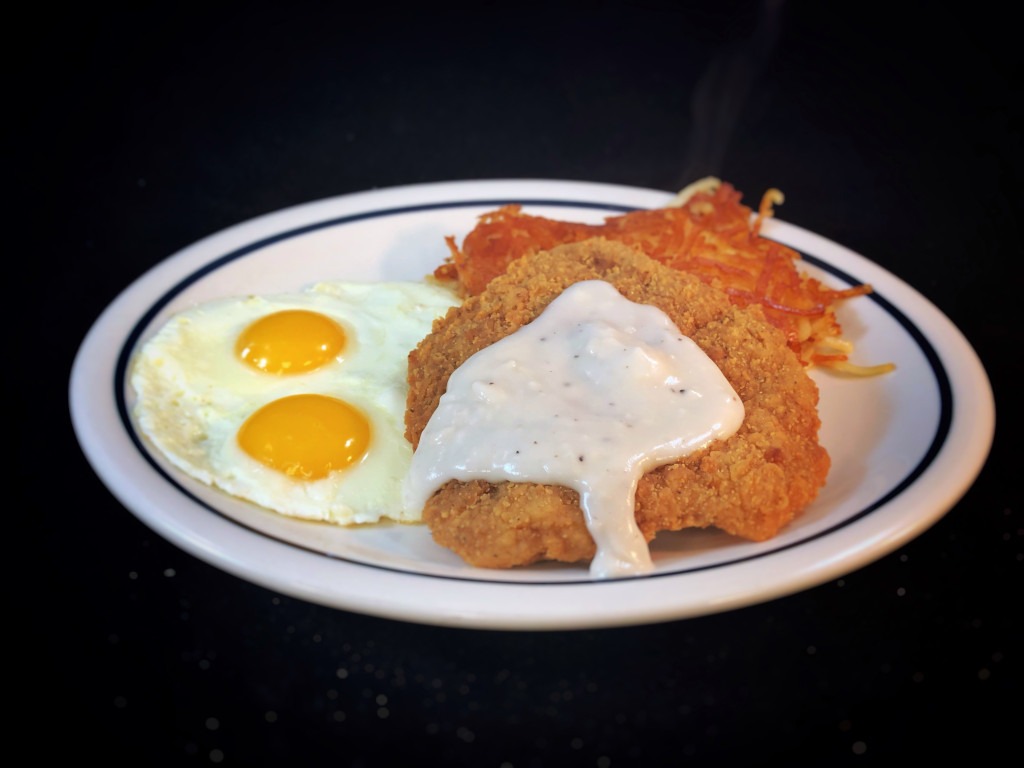 Visited Chicken 'N The Egg this morning. It is located where IHOP use to be on 29. I had already eaten half the country fried steak before I took this picture. It was quite delicious! According to our server, the
Read More
Fort Walton Beach
The food here doesn't taste like it was made in a fast food restaurant. It taste like mama used to cook it.