A Meeting Room For Any Occasion
Looking for a quiet place to host your next meeting with an amazing lunch? Our meeting room is perfect for any type of function, big or small. Call us today to reserve your meeting room for a memorable experience everyone will love!

KIDS EAT FREE!
Bring the whole family! Kids 12 and under eat free!
Monday - Friday, 2:00PM - 9:00PM
STAY UPDATED
Keep up with with what's new with Chicken 'N The Egg. Sign up for our newsletter and never miss out on any specials or new food offerings.
Are you looking for a unique and enjoyable location to hold your next business meeting, church bible study, birthday party or another event? Look no further than the Chicken 'N The Egg's meeting room. It holds up to thirty-six people, although groups of ten to fifteen people are ideal. To ensure your event runs smoothly we allocate staff that will facilitate all of your dining and meeting needs.
There is no other location in Pensacola with a meeting room like ours! We don't play music in the meeting room so your group can focus on your meeting. We have free Wi-Fi and a projector available if you need to make a presentation at your meeting. It is a location where you can brainstorm over a new project with your work colleagues or train new employees. It's not just for business either! Whatever event you plan at the Chicken 'N The Egg, we will strive to make your meeting experience a memorable one.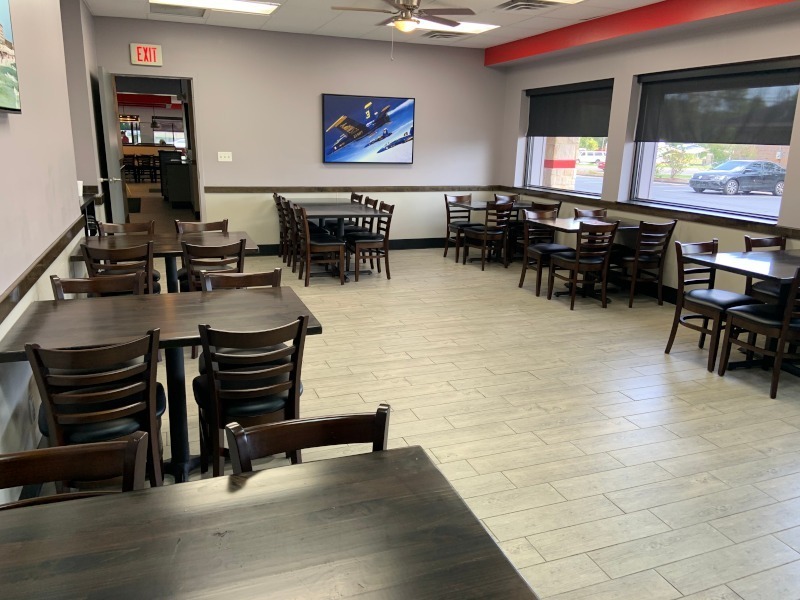 It's the Right Space for Your Event
For an event to be successful, all the participants and amenities have to be in equilibrium for a party or presentation to be truly successful. To ensure making a great impression with your workmates or party-goers, reserve our private and adaptable meeting room with comfortable tables, high-speed Internet, and an inviting atmosphere where you can hold any business, church, or private event. From holiday parties to wedding dinners, the meeting room at the Chicken 'N The Egg is the perfect location.
Tired of the Same Old Meeting Locations?
If you are tired of holding a prayer meeting in someone's living room or a tiny room in a community center, then our meeting room is for you. If you are tired of impersonal meeting rooms at a hotel for your board meetings, then our meeting room is also for you. Your group can hold its meeting while enjoying our delicious menu offerings. Why have a gathering in a cramped and uncomfortable atmosphere when you can use our spacious and comfortable meeting room?
Clean and Ready to Go
Our meeting room will be clean and presentable for your event. We take pride in the appearance of the Chicken 'N The Egg and our meeting room is an extension of that pride. So, if you want to be sure that you have a clean and comfortable space for your event, get in touch with us.
Let Chicken 'N The Egg Host Your Next Meeting
We are the ideal location for meetings ranging from retirement parties, baby showers, Kiwanis or Lions Clubs to election parties and political meetings to a lady's bridge group. The meeting room is available weekdays and weekend afternoons. Just call us to book and reserve a time for your meeting. Only one party at a time in the meeting room, please. So, if you are looking for a great place to hold your next meeting or party, call us today!
YOUR SAFETY
We Want You To Come Back!
A Great Place For A Meeting
Ditch the boring office lunch and dine with us.
We have a special section where you can have a private business meeting without the sack lunches or boring catering everyone else has.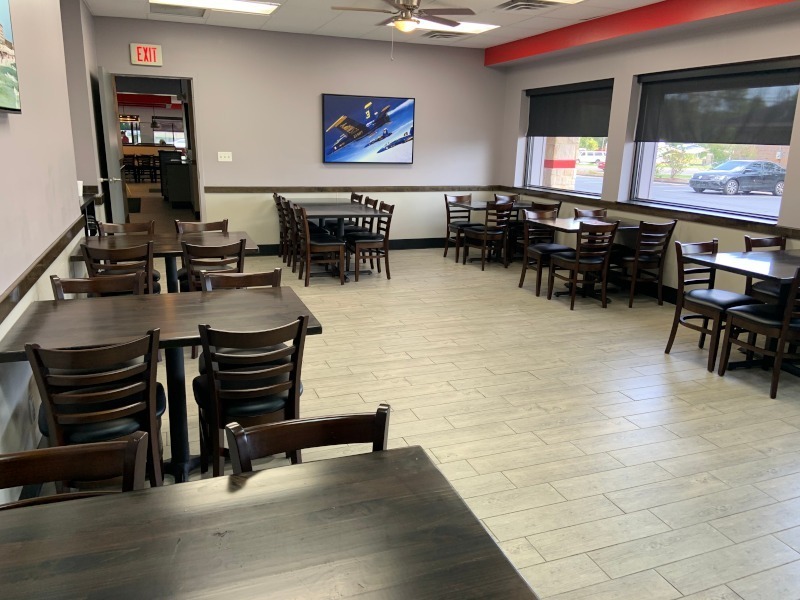 OUR HAPPY CUSTOMERS
Pensacola
Chicken 'N The Egg was pretty good. Like they've stated in previous reviews, this is the same staff/management from when the were IHOP. Now they are a locally owned business that has a well trained staff lol. The restaurant was
Read More
Pensacola
This is my first time making a post on this page but with the fantastic experience I had today at Chicken 'N The Egg on Pensacola Blvd, I couldn't let this review go unknown. Here's a back story, my grandmother's
Read More
Pensacola
Brought a group of my friends over and we couldn't believe how good the food was.
Fort Walton Beach
The food here doesn't taste like it was made in a fast food restaurant. It taste like mama used to cook it.
Pensacola
While getting my truck serviced, we went down the road to Chicken 'N The Egg. First time visiting since it replaced the old shop. Place was bright and open, service was excellent (shout out to Jasmine!) and the food was
Read More