YOUR SAFETY
SUBSCRIBER-ONLY SPECIALS!
Sign up for our newsletter and we'll keep you updated on what's new and send out special codes for you to save a little cash.
Eggs, bacon, and ham … oh my! It's like we have your grandmother locked in our kitchen.
Grab a sandwich that'll fill both your hands or get a chicken platter that'll blow your mind!
What's For…..Breakfast or Lunch?
Don't fret! We've got you covered no matter what time of day it is.
From hand-breaded chicken, biscuits made from scratch to fluffy pancakes, and mouthwatering burgers, our menu is loaded with lip-smacking foods bound to please the pickiest of eaters.
Our full menu is available from open to close, regardless of which location you visit, every day!
If you want hamburgers for breakfast, you got it!
Pancakes for lunch? Sure!
There's no right or wrong time to enjoy the foods you love!
WHAT CAME FIRST?
We knew this would come up, and we ALL have our theories. However, we like to focus on providing you with great food in a family-friendly environment where you can sit back and relax. 
Surely the chicken came first (or did it?) …
Instead of trying to figure out what came first, spend your time enjoying our mouth-watering menu and take the night (or day) off.
A coffee company making not only great coffee but making a difference in the lives of veterans. Veteran Roasters Coffee empowers veterans by giving them opportunities to develop specialized skills and competencies in the coffee industry; many times changing the trajectory of their lives after service. The more coffee consumed the more veterans receive an opportunity.
Buy a cup of coffee from us and change a veteran's life!
OUR HAPPY CUSTOMERS
Pensacola
While getting my truck serviced, we went down the road to Chicken 'N The Egg.  First time visiting since it replaced the old shop.  Place was bright and open, service was excellent (shout out to Jasmine!) and the food was
Read More
Pensacola
This is my first time making a post on this page but with the fantastic experience I had today at Chicken 'N The Egg on Pensacola Blvd, I couldn't let this review go unknown. Here's a back story, my grandmother's
Read More
Pensacola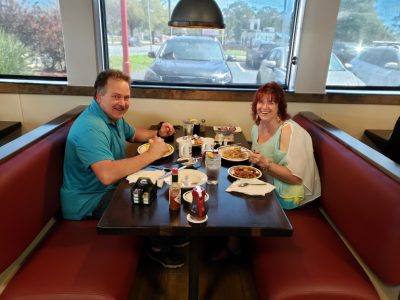 The atmosphere is amazing and the food is phenomenal!
Fort Walton Beach
The food here doesn't taste like it was made in a fast food restaurant. It taste like mama used to cook it.
Pensacola
Can't recommend Chicken 'N The Egg enough! They're my new go to restaurant.